Up and Running
In No Time
The transition to new technology is more than a simple run down to the grocery store, so we want to be as transparent as possible.

From the initial conversation to the install day, we go through an intensive process to make sure your business will have the best possible I.T. infrastructure.
To start the process, we first have a conversation about the current state of technology at your business. This gives us an idea of what you are looking for and will help us be more attentive to certain issues in our walk through.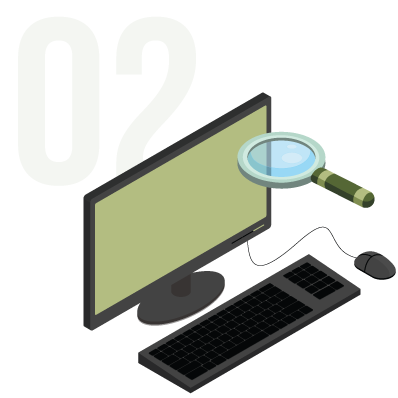 STEP 2: PROJECT WALK THROUGH
After the initial meeting, we will send out one of our project managers to conduct a thorough investigation of the current infrastructure. This will consist of an entire report of your systems including individual workstations, servers, security and more.
Once our Project Manager comes back from your office, we will go through the findings and develop a plan of attack to revamp your current technology.
Once the analysis is completed, we will set up a time that works best for your company's most important decision makers and we'll present the findings. From there we will be able to give you an accurate price of the project and the small monthly fee you will pay with Omega.
If you believe that Omega would be a perfect fit for your business, we will send the contract over to be signed by the main point of contact. From there you will begin the exciting process of joining the Omega Family and taking your business to the next level.
Now that the decision making process is over, you can sit back and enjoy your new technology. On the install day, you will have a dedicated Omega Project Manager on-site making sure everything goes as planned and to answer any questions that may arise.